"Everybody's Fine"
Adventure, Comedy, Drama. Rated PG-13. 100 minutes.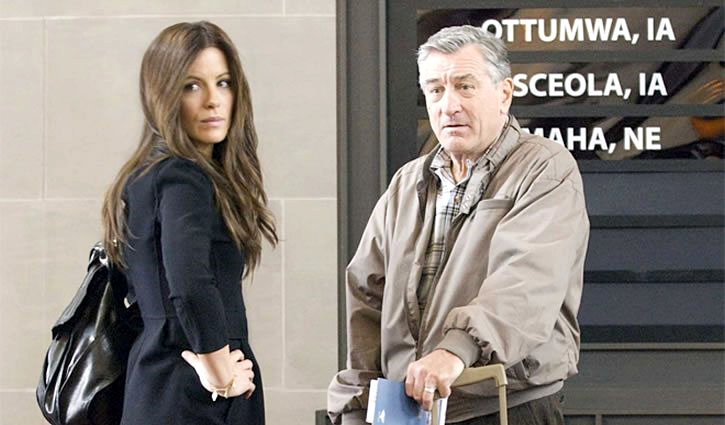 Photo credit: www.aceshowbiz.com
Robert De Niro and Kate Beckinsale in Everybody's Fine
This movie stars Robert DeNiro (Frank Goode) who is a widower and wants to have a family reunion barbeque at his house. When each of the children cancels at the last minute, he decides to plan a trip across the country to surprise each of them. Even though he is in ill health and against doctor's orders, he travels by train and bus.
Everybody's Fine also stars Drew Barrymore, Kate Beckinsale, Sam Rockwell and Lucian Maisel. It is rated PG-13 for thematic elements and brief strong language. Scenes were filmed in Connecticut and in New York City. It was distributed by Miramax Films.
As he arrives at each sibling's house, they make up a story that they are busy and have to go out of town. Unknowingly, they have a secret that they don't want their father to know. One son, David, is in a Mexico jail on a drug-related charge. However, the other three children don't know how to tell their father without knowing all the facts.
When the father has a heart attack, all three children come to his side and reveal that David has died. The father doesn't take it too well and when he goes home reminisces about how his children told everything to their mother and he was left out. So as they gather for Christmas, he tells them he wants to know about their lives whether good or bad.
This is a sad story and will make you cry at times.
Overall Rating: B-
Photo credit: www.movie-list.com
Everybody's Fine movie poster