COPYRIGHT
© 2009 AmericaJR.com.
All Rights Reserved.
Unauthorized duplication or use of Text, Photos, Videos, Site Template, Graphics and or Site Design is Prohibited by Federal and International laws. See our Notice/Disclaimer and Privacy Policy.
AMERICAJR EMAIL
Detroit's Only FREE E-mail Provider
| | | |
| --- | --- | --- |
| Entertainment News | | |
Thursday, 26 February, 2009 11:48 PM
Jimmy Lloyd releases self-titled debut album featuring "Cop Bar"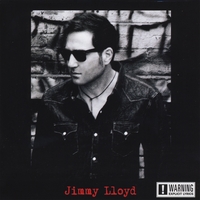 Photo credit: www.cdbaby.name
"Jimmy Lloyd"
"Cop Bar" is the standout single from Jimmy Lloyd out of his self-titled debut album from his own independent label Epileptic/Arson. "We have popular ideas of what a cop bar is like -- they get drunk, there's a hot girl involved. There's a lot in things in there: cops are pushing each other, throwing their guns around. We had a lot of fun" he said. Shot in New York for three days, the video features a couple of actors from the HBO series The Sopranos. It is a catchy song; once you heard it, you can't get it out of your head, he states.
Jimmy, who was actually born in Texas, has been compared to John Mellencamp: an American guy with an American guitar. But who is really Jimmy Lloyd?

"He is every man if every man has stared down overwhelming odds that others could easily mock and dismiss with an unhuman, idiotic, and soulless dismissal. He is every man if every man has faced down evil and looked dead in the eyes of wrong. Jimmy is no hero, yet he's heroic." - The Legend of Jimmy Lloyd (Prelude)

Jimmy's record features all 10 songs with an overall influence of The Rolling Stones, Bruce Springsteen, and Neil Young. "If you listen to the album", he said, "it represents a very broad of influence. You're going to hear everything from country to rock to pop to punk. And then when it's over, you realized this is the same guy; lyrics are very important."

Calling himself "a modern, do-it-yourself guy", he is in the process of making his next album titled Corduroy & Chrome, and will be touring from the Southern to the Western states this summer, and back to the Big Apple in the fall, where he has been residing over the last decade. For more on Jimmy Lloyd, check out his MySpace page.

"Jimmy is every man, so long as every man sees and feels and touches and moves. Jimmy's story can only be told in sketches. Images that reveal glimpses of insight that can only be known if they really happened. Or have they?"

Here's Jimmy Lloyd taking us to the "Cop Bar": http://copbar.tv/
BACK TO THE AMERICAJR ONLINE HOMEPAGE
Copyright © 2009 AmericaJR.com. All Rights Reserved.
Unauthorized duplication or use of Text, Site Template, Graphics and or Site Design is Prohibited by Federal and International laws. See our Notice/Disclaimer and Privacy Policy.