More than 300 million Americans stayed at home under shelter-in-place orders due to COVID-19 throughout the month of April. All of this time spent at home meant that many Americans were cooking and baking (or at least attempting to give it a try).
In order to find out where – and what – America was cooking up at home while under quarantine, we analyzed Google searches in all 50 states to find the most popular recipes.
Interest in Cooking at Home Increases
Before we dive into the most popular recipes in every state, our analysis below provides an overview of which states saw an increase in searches around terms related to cooking at home. We analyzed where interest in cooking at home has increased by analyzing searches around the term "quarantine recipes" and "cooking at home."
We ranked searches in each state per capita and visualized the data per 100,000 people. Many states within the top ten are among the first states to issue shelter in place orders such as California (issued March 19), New Jersey (issued March 21), New York (issued March 22), Hawaii (issued March 25) and Rhode Island (issued March 28).
States with the lowest interest in searches around "quarantine recipes" and "cooking at home" include several that did not have shelter in place orders or had limited orders such as Arkansas (no order issued) and Oklahoma (no statewide order).
Banana Bread Takes Over
So, what was the most popular recipe throughout April? Well, not only was banana bread the most searched recipe nationwide, it was also the most popular in all 50 states.
It's safe to say that banana bread is having its moment right now, but which state is craving it the most? Rhode Island tops the list of states searching for banana bread recipes the most, per 100,000. New Jersey, Washington, Oregon and California round out the top five.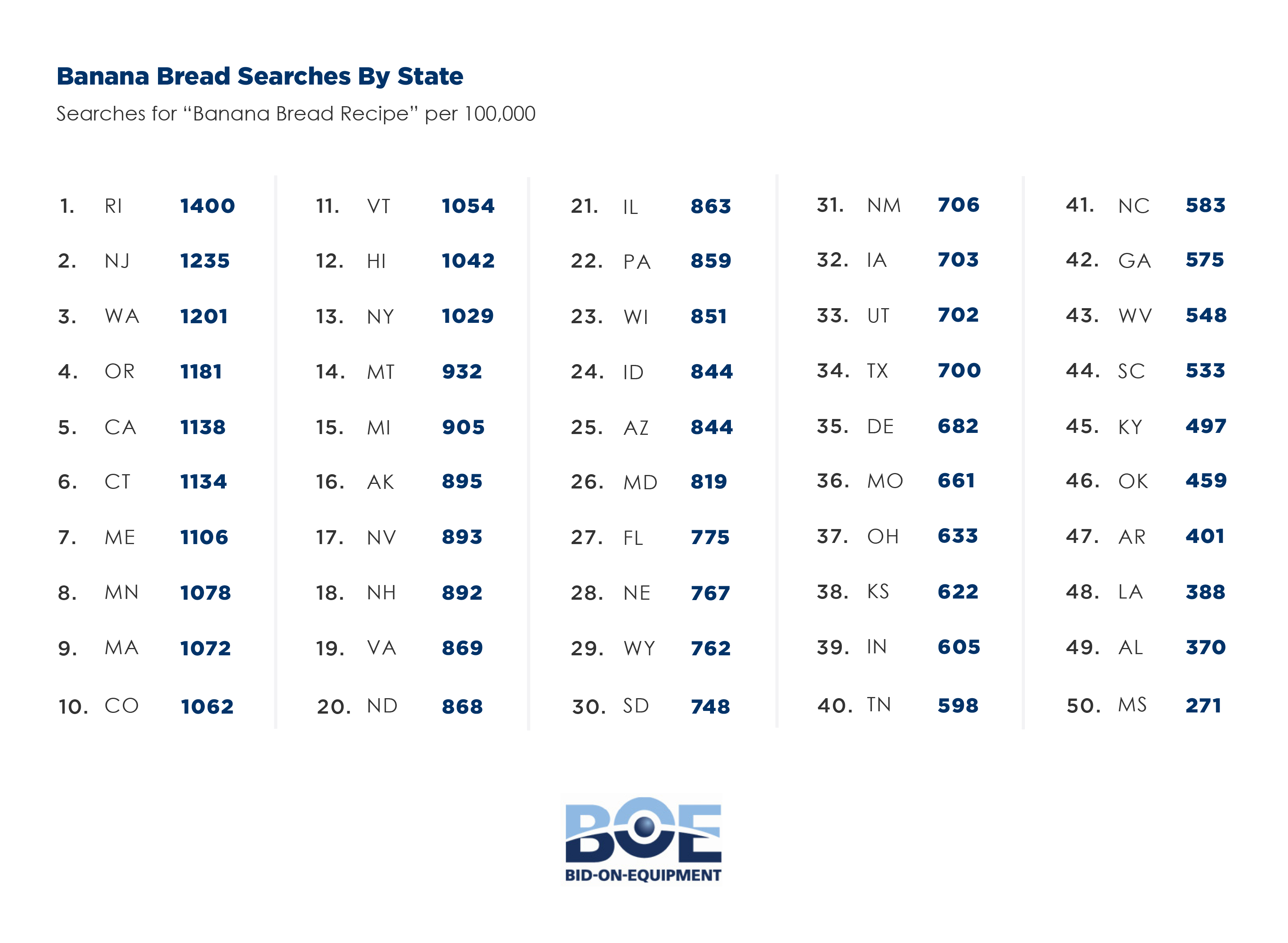 In March, searches for banana bread topped 1.5 million nationwide, which is a 276% increase from the previous monthly average of 399,181. However, it seems the bread's popularity is only continuing to increase. In April, searches topped 2.7 million, which is a 586% increase from April 2019 to February 2020. Searches for banana bread jumped 83% from March to April alone.
Back to Basics
What else has America been cooking during quarantine? We took a look at the second most popular recipes in every state to find that Americans have been going back to the basics. Searches for "meatloaf" and "chicken recipes" topped the list around the country.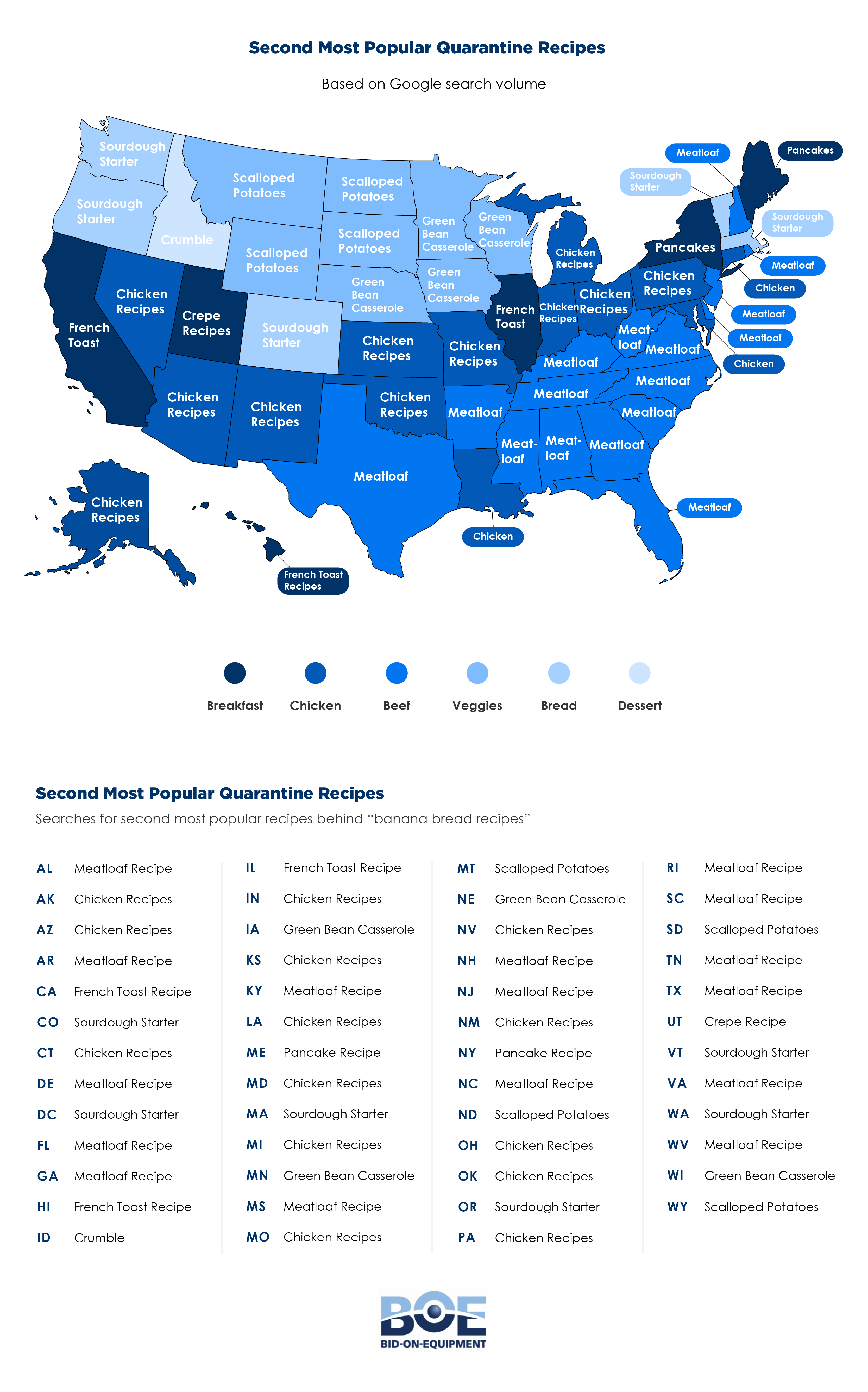 Methodology
Using the Google AdWords platform, we analyzed search volume trends for more than 5,000 different types of recipes throughout April 2020 in all 50 states. We also analyzed nationwide search volume for the term "banana bread recipe" from April 2019 through April 2020.
This article was originally published at: https://www.bid-on-equipment.com/post/most-popular-quarantine-recipes-in-every-state-bid-on-equipment
Source: Bid-on-Equipment.com
---